After watching La Femme Nikita it occurs to me that I don't know how to alphabetize it. Do I ignore the La, as I would if the title were in English?
On an unrelated note, I found both the best "Post Pics!" image ever: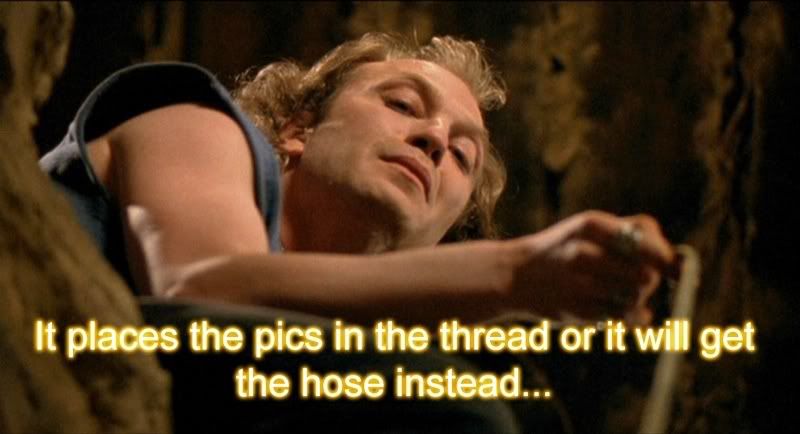 and a related video, Here. The video is probably not work safe, and requires sound.